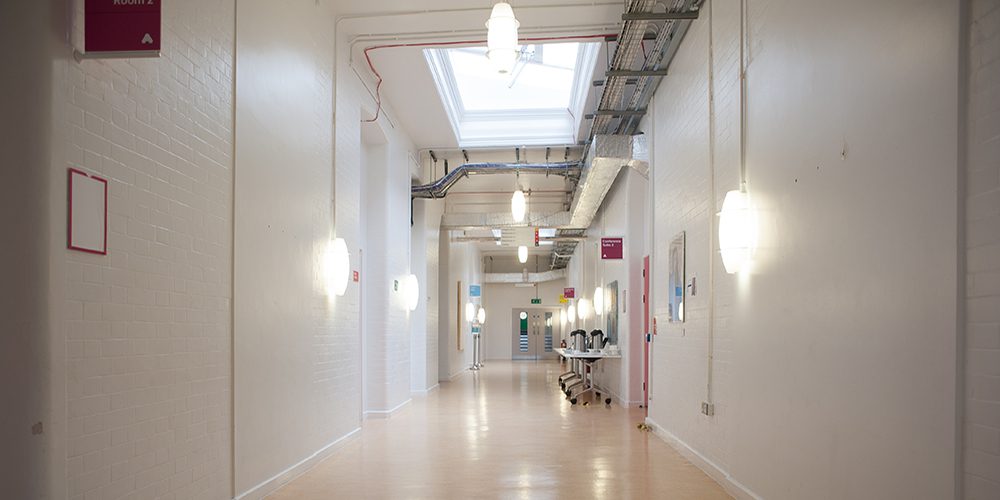 Arlington is the largest mixed-use homeless hostel in the UK which helps people move on to secure homes and more stable futures.
Owned and managed by One Housing, the scheme is home to:
95 residential rooms for homeless and vulnerable adults
44 low-rent studio flats 
Our on-site Renovo managed BICSc training Academy with a dedicated employment and training centre for Arlington residents, other One Housing residents and the wider community
3,000m2of commercial space for businesses and social enterprises
State-of-the-art conference facilities for small to large meetings and events.
Renovo provides a liveried crew of professional operatives who deliver a range of boutique cleaning and caretaking services closely tailored to meet vulnerable customer needs. All staff working here have undertaken additional safeguarding and One Housing's core care and support modules alongside the care staff. 
Our Renovo team works to create a safe and secure environment and through training opportunities ensure those in the hostel receive the same life chances as their peers. Arlington doesn't just shelter the homeless; it provides essential and effective services to help break the cycle of homelessness.